The Joyful Christian


by

C. S. Lewis

Search PDF, EPUB, TXT
---
About this edition:
Published
April 2000
by
Broadman & Holman Pub
.
---
---
ID Numbers
ISBN 10:
080542041X
ISBN 13:
9780805420418
This book contains
256
pages, written in English.
The book describes such subjects as:
Devotionals, Religion, Christianity - Theology - General, Devotional, Biblical Reference - General, Bible - Reference - General

The book is related to: Theology, Theo, Religion, Reference, Iona, Ian, Devotionals, Devotional, Christianity, Christiani, Christian, Chris, Biblical Authors: C. S. Lewis
---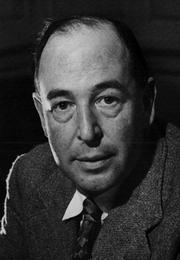 About the author(s): C. S. Lewis was born in 29 November 1898
An Irish-born British novelist, academic, medievalist, literary critic, essayist, lay theologian and Christian apologist.

---