Kaleidoscope


a Countess Karitska novel
by

Dorothy Gilman

Download PDF, EPUB, TXT
---
About this edition:
This is a
1st ed.
of "Kaleidoscope".
Published
2002
by
Ballantine Books
in New York.
---
---
ID Numbers
ISBN 10:
0345448200
This book contains
244
pages, written in English.
Genres to which this book can be related:
Fiction
The book describes such subjects as:
Psychics -- Fiction

The book is related to: Psychics, Fiction Authors: Dorothy Gilman
---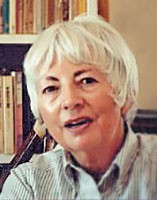 About the author(s): Dorothy Gilman was born in 25 June 1923
Dorothy Edith Gilman was born in New Brunswick, New Jersey, the daughter of a minister. In 1940, she attended Pennsylvania Academy of the Fine Arts. In 1945, she married Edgar A. Butters, Jr., with whom she had two children. In 1963, she attended the University of Pennsylvania. She divorced in 1965. She wrote mystery and spy novels, and is best known for her Mrs. Pollifax series. In 2010 she was awarded the annual Grand Master by the Mystery Writers of America.

---